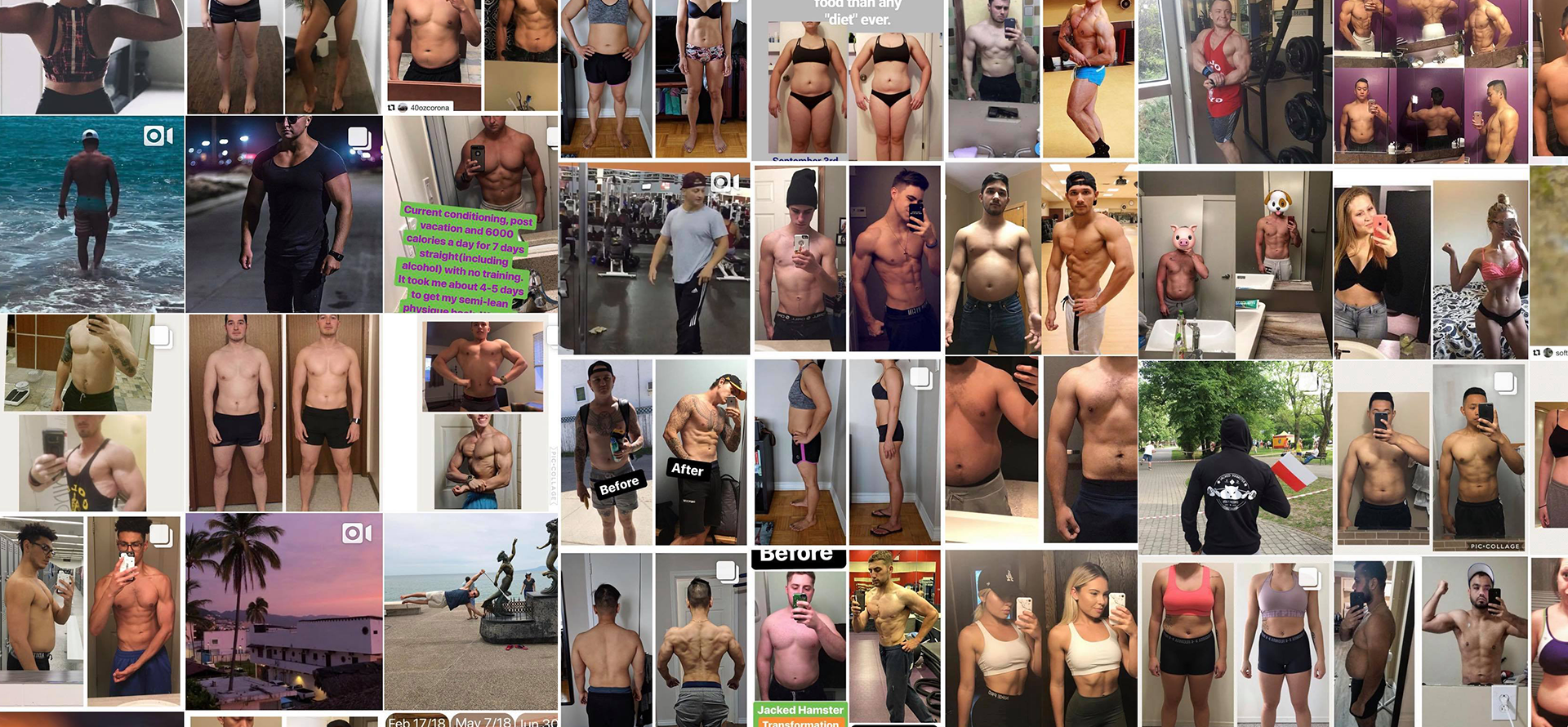 My name is Vitaliy Demchuk, Founder and Head Coach of Jacked Hamster Coaching. I am an ISSA certified nutritionist (the sports and lifestyle nutrition ISSA certification) and personal trainer (the personal training ISSA certification) which allows me to coach my clients in person as well. I am planning on adding personal training to my repertoire in the nearest future. I am currently in a three-year undergraduate degree in Physical & Health Education, and then I will be moving onto my master's degree in Physiotherapy to solidify my role as an online coach, a personal coach, an athlete, a physique competitor, and a future physiotherapist.
I have experience with a well-balanced active lifestyle, health, wellness, weight lifting, and sport specific/lifestyle nutrition for about 9 years now. I was born and raised in Ukraine, and I did 10 years of competitive swimming representing my province. When I was 14, I moved to Canada. As you may know, I broke my leg when I was 17 years old right after I graduated from high school (over 3000 lbs. of granite slabs fell onto my lower body). This injury was my main motivation to start training hard, and I also wanted to prove my doctor wrong by walking again. I had 10 fractured bones and my hamstrings had to be re-attached to my tibia because my fibula is now nonexistent, which is considered a partial disability.
I am an Iron Will Award Winner from the MABBA show. I was awarded for overcoming a life-threatening injury and for stepping on stage as a physique competitor. I competed in the men's physique category class A: 2nd place at a novice show, 1st place at a provincial show, and 2nd place in Canada. Jacked Hamster was born in 2018 when I have decided to follow my passion, and potentially build a career out of it. In addition, under this short period of time, I have already worked with 180+ clients with different lifestyles, goals, and professions. I am also an expert in callisthenics and body weight training that involves movements like handstands, hand walking, human flags, front levers, handstand push-ups, and military high-intensity interval training. I am a huge believer in results that can last a lifetime. I want to teach you how to make this a sustainable and well-balanced lifestyle. I am not here to keep you as my client for the rest of your life, but I am here to guide you for as long as you need until you feel comfortable enough to continue on your own. If my background and credentials satisfy your expectations, please proceed to a next section called "HOW IT WORKS?" to find out more about my packages and rates. Also, if you would like to get started right away, just ask your question to reserve yourself a spot to change your life once and for all by filling a mandatory questionnaire before we will get started.